Inorail has teamed up with Conveyor Manufacturers Australia, CMA,
To combine established underground monorail componentry with their Redline underground mining conveyor system.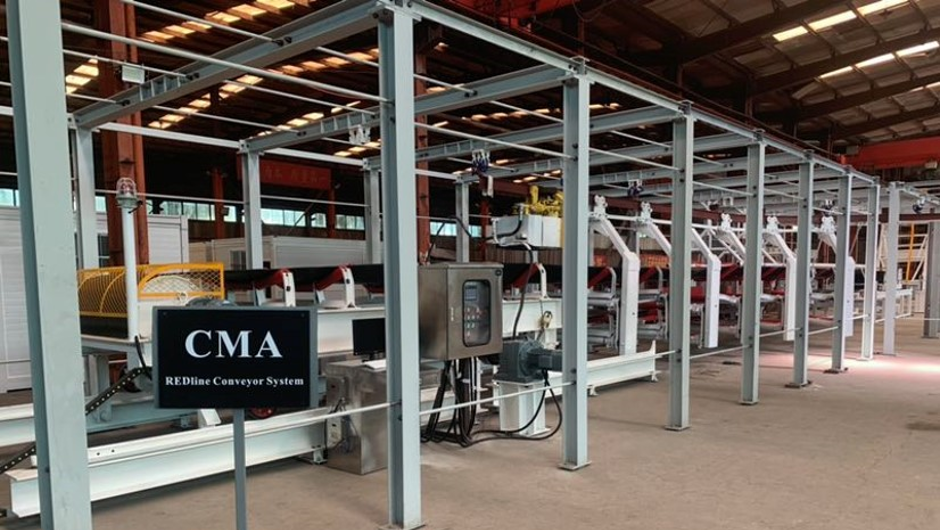 Tim Leeson, Managing Director says he's excited to be involved in this exceptional project that has splendid potential to reduce workplace injuries and revolutionize Longwall maingate belt structure management.
The risk exposure for mine staff working in the Maingate area is eliminated while the automation potential of this typically manual task has terrific possibilities, said Leeson.
The method employs existing monorail beams and hanging components combined with an Inorail drive system and SMT Scharf trollies to suspend the maingate or development heading conveyor which is designed and manufactured by CMA.
Built and tested in China, a working mock-up of the monorail mounted Redline conveyor is available for viewing and inspection at CMA's works in Rutherford NSW.
Expectations are to see it in applications for underground mine development where it will support increased drivage targets and improve Longwall coal mining production tonnages.
For more Information contact: Ben Mullin or Tim Leeson @ Inorail or CMA at https://www.cmacv.com/